Events
Check out the timetable for more details and follow us on our Socials to receive the latest updates.
---
Dinos Derbe Demoshow
Demos should be enjoyed together in front of a big screen with a massive sound system! Therefore, we will bring you a selection of demos and intros of the last years. Expect what defines the demoscene: A nonconformist art style and a great diversity in visuals and music, ranging from fast paced and colourful to minimalistic and ambient. We are looking forward seeing you collecting some new impressions in front of the (very) big screen.
Livesets
cTrix LIVE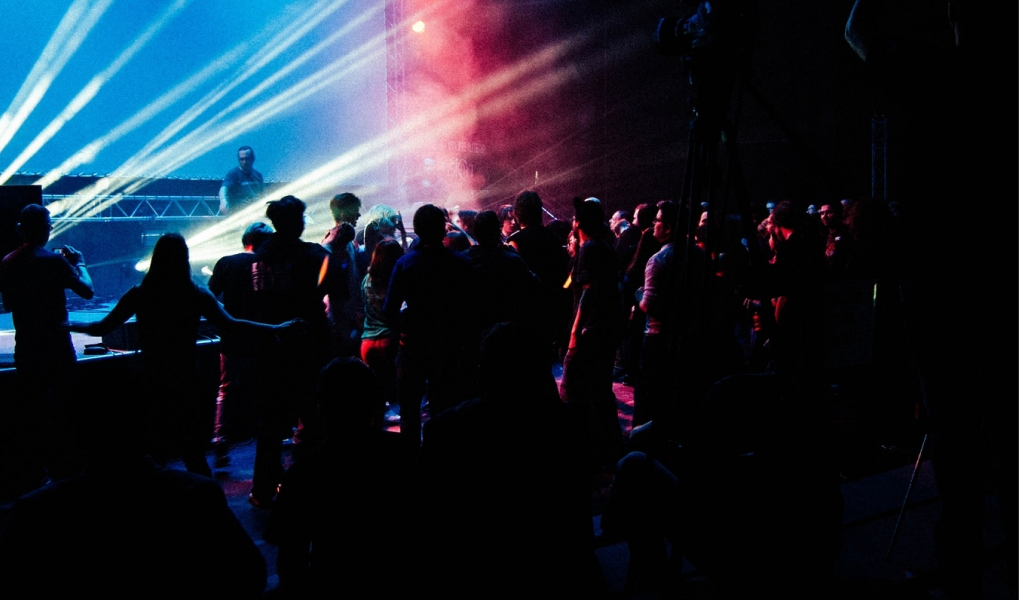 Making noise on the Amiga since the early 90s, cTrix has been blasting house, techno, synthwave and breaks at parties and festivals worldwide. Previous parties rocked include Revision, Syntax, Flashback, Evoke 2009 and chip events such as Blip (NYC), Eindbaas (NL), SquareSounds (JPN), SuperByte (UK) and PAX (AU). Armed with an Amiga, Sega Megadrive, Dirtywave M8 and a Kölsch, he's set to get the party going with some serious head-nodders!
Dojoe & Ronny b2b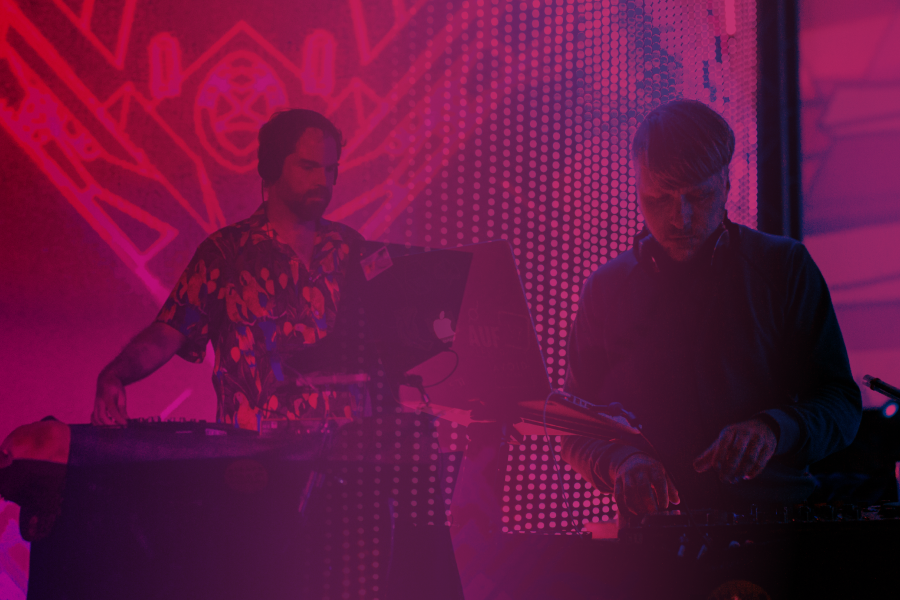 dojoe & rp play their favourite country AND western songs of all time! In case of feeling adventurous, they might venture into Blues and Folk.
"You know, we recently had some kind of pseudo-romantic conversation about the musical guilty pleasures of our youth. And were like 'Let's share them with a few people some time. There's so much more to country than Johnny Cash.'", ronny told us.
"I think we're all at an age now where this raving, dancing, sweating and sleep deprivation shouldn't happen two days in a row. This is our way of being a bit more responsible."
Sure.
ghost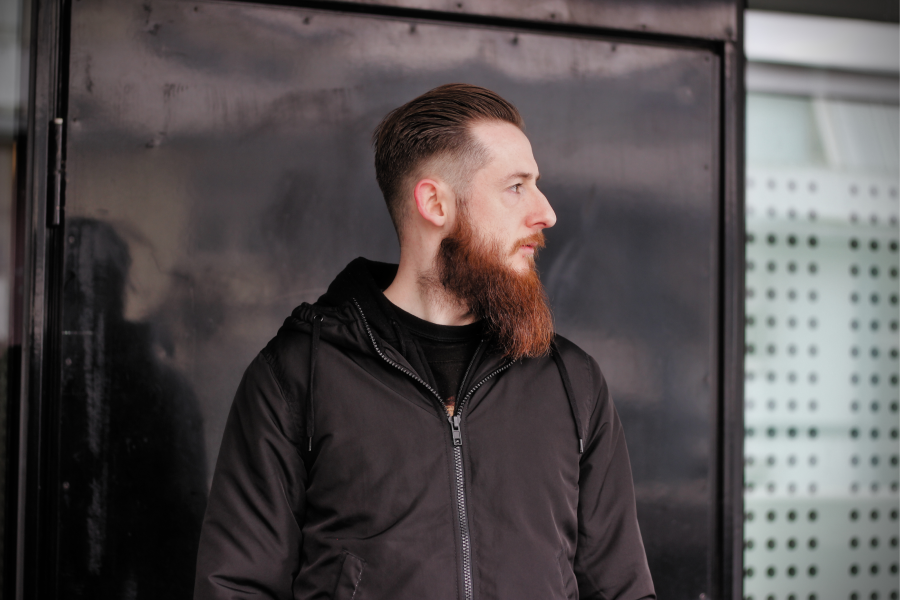 You like heavy basslines, broken beats, punchy snares? Get ready for a curated selection of Drum&Bass and Bass Music ranging from early classics to recent underground releases. From atmospheric deep rollers to face slapping amen break carnage there is something for everyone.
ektr0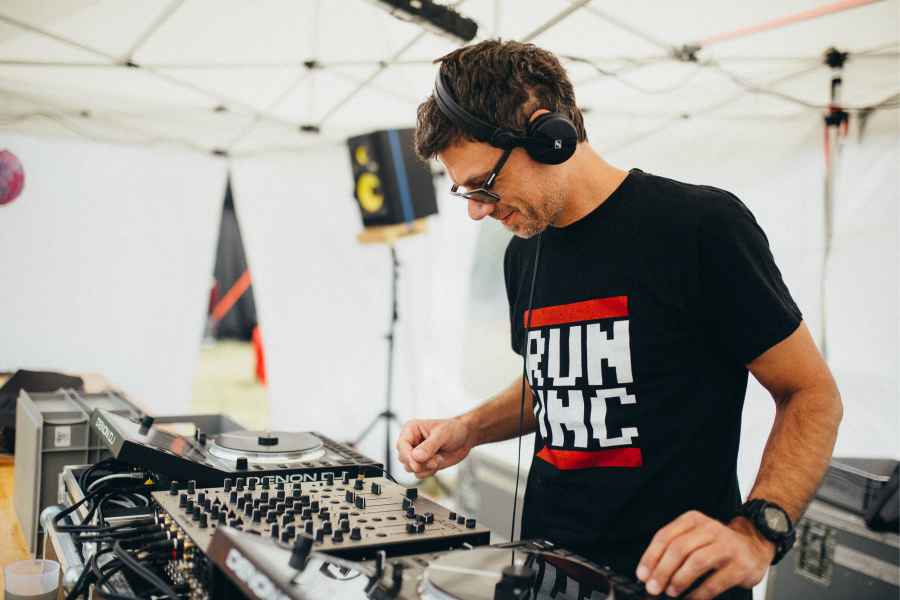 Guided by his philosophy that each set should be a unique and unreproducible experience, ektr0 is inviting you to live in the moment and dance the night away to a wide selection of scene releases garnished with live-improvised remix elements.
Black Maiden Hi-Fi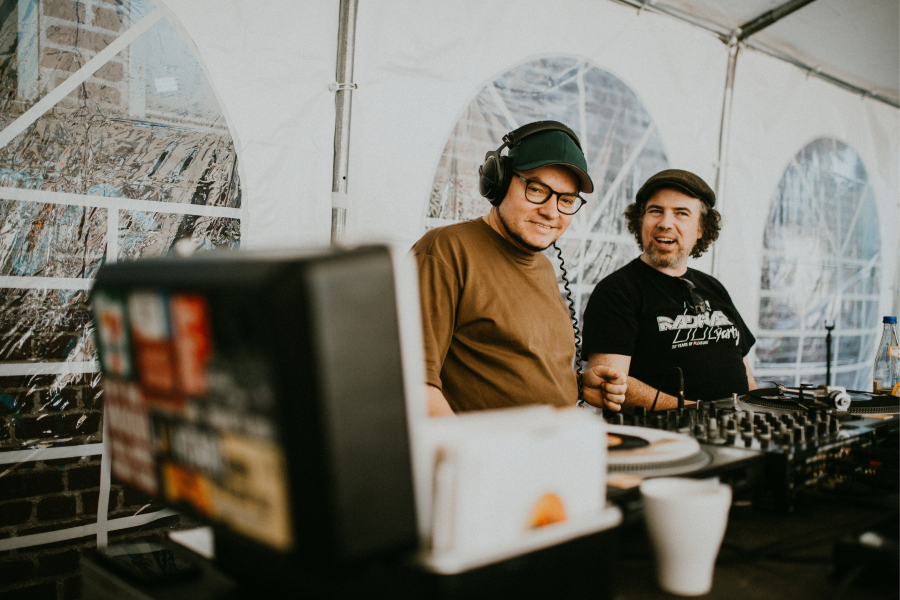 Black Maiden Hi-Fi are Faxe and Dipswitch from the same named demo- and ansi-group. Since nearly a decade, they occasionally team up and spin roots reggae, uk dub, and other bass-heavy music they both enjoy. As per tradition, they will help you recover from the night before by playing some sweet tunes Sunday morning.
Seminars
Decoding cables.gl development: The journey so far and what's next
By Pandur / holon, mfx.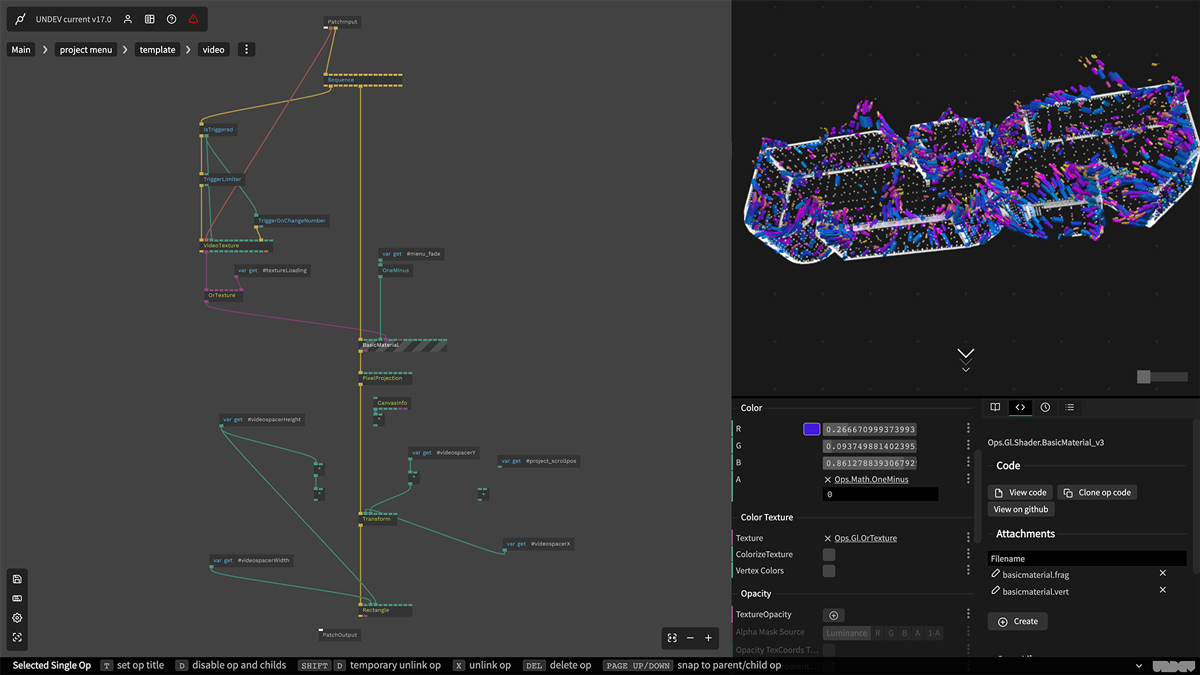 This seminar will explore the development of cables.gl, a powerful online tool for creating interactive visual web content. Also a tool, that is responsible for many demos in the demoscene. And truly a pioneering ground, because it was the first tool of its kind, that runs completely in the browser. Join the journey of cables.gl from its initial conception to its current state and what the future holds for cables.gl.
Sizecoding: past, present and future
By Superogue / Marquee Design.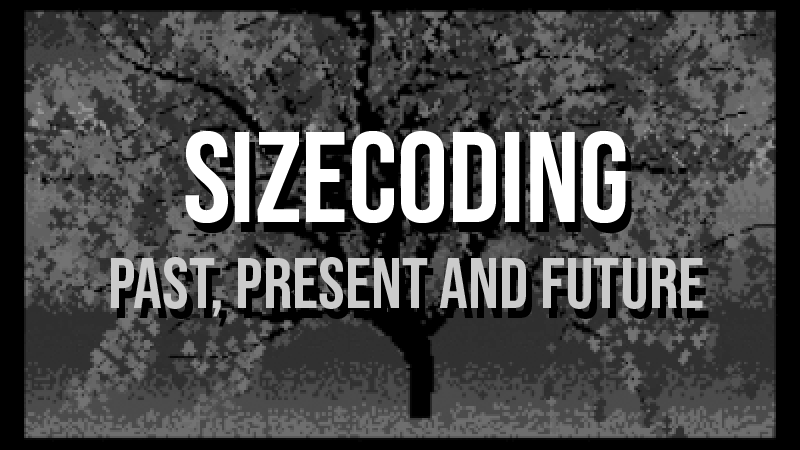 What are Tiny Intros exactly, and why should I care about Sizecoding at all? Superogue of Marquee Design, known for his tiny intros across a multitude of platforms, will try to answer all these questions and more.
From the origins of tiny intro development, the state of the Sizecoding community today and what to expect moving forward. You will get an overview of the different platforms you can explore, as well as some tips on how to get started on your own.
New Adventures in Teletext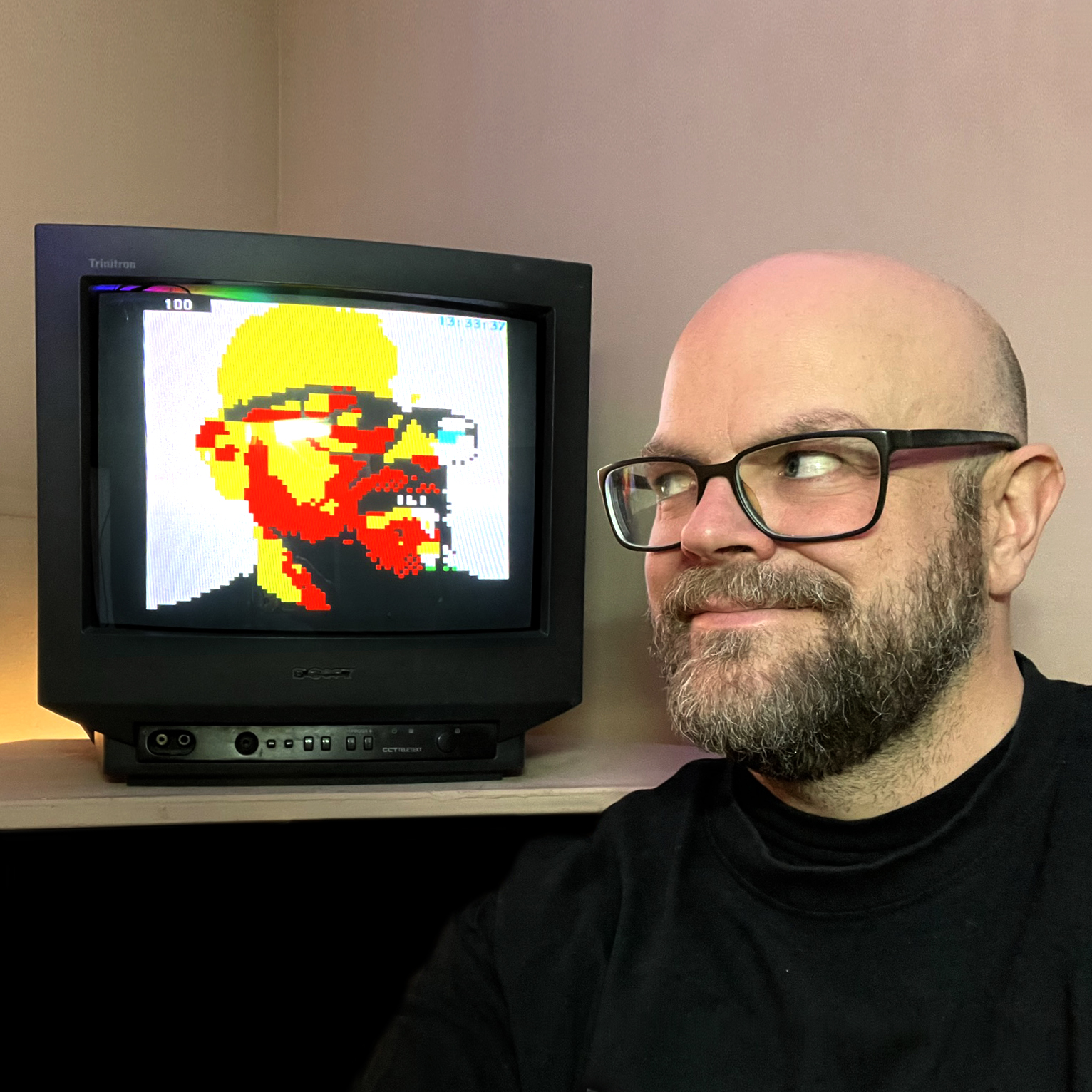 by Losso / AttentionWhore
Enter the world of super lo-res mosaic graphics, coder colors and blinking letters. Yes, Teletext had a blink tag before it was cool! We'll enter the vertical blank area and take a deep dive into bit shuffling, charsets, weird control characters and the importance of ancient TVs with blazingly high Teletext frame rates.
Warning: This session contains spoilers and a world's first tech breakthrough!
About Losso
Demoscener since 1995 and an Amiga person at heart, Losso has been dabbling in demos, tiny intros, games and, recently, Teletext shenanigans.